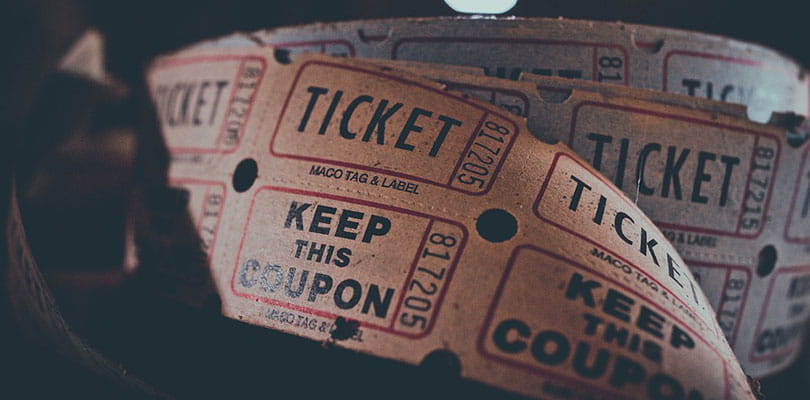 Early discoverers of MoviePass, the "all-you-can-eat" cinema subscription services, often wondered how long the sweet ride was going to last. In its earliest inception, subscribers to MoviePass paid a flat fee of $9.95 per month and were able to see as many movies as often as daily. For frequent cinema-goers, the deal seemed too good to be true.
Turns out it WAS too good to be true, as the subscription service's three million subscribers are discovering.
Going forward, MoviePass subscribers will find that the standard plan will be $14.95 a month, and the service will begin putting limitations on what basic subscribers can see, with some blackouts on new, popular films. Subscribers will also be limited to three films per month. According to the company, the measure is being implemented to "drive attendance to smaller films and bolster the independent film community." Snafus with the app prevented many moviegoers from using the service for some of the summer's most popular hits, including Mission: Impossible—Fallout, leaving subscribers angry.
Whatever its woes, MoviePass is about to have more competition. Last month, cinema giant AMC debuted its Stubs A-List, which allows consumers to see up to three movies per week for about $20 a month. The service includes Imax and 3D films. Analysts wonder if this model can be sustainable, even with the higher price tag.
Experts believe that MoviePass' troubles are due to 15 percent of its subscriber base, who are "super users" who see more than three movies per month. MoviePass pays full price for tickets from theaters, so the company has been hemorrhaging money. Another reason for its troubles is a more familiar woe: customer service.
"It seems to be the official end of company's unlimited offer," Daniel Loria, VP of content strategy and editorial director at Box Office Pro, an industry trends and data site, told Fortune. "The big issue for MoviePass is they haven't gotten it right when it comes to customer service."
The subscription business model simply can't work without a good customer support framework such that offered by Subscription DNA. Our powerful software-as-a-service platform creatively integrates subscription billing, subscription management, customer support, paywalls, and authentication.
Using the solution, customers can login and manage their own accounts right from our website. Subscription companies can quickly manage accounts, automate recurring invoicing, analyze reports, communicate with targeted user groups, process transactions, generate payment requests, track member login statistics and much more.
While many companies are finding resounding success with the subscription model, it's important to ensure that you have the right subscription support solution in place to ensure that customers' needs are being met, and your cost of doing business doesn't exceed your profits —  to evade the fate of MoviePass.